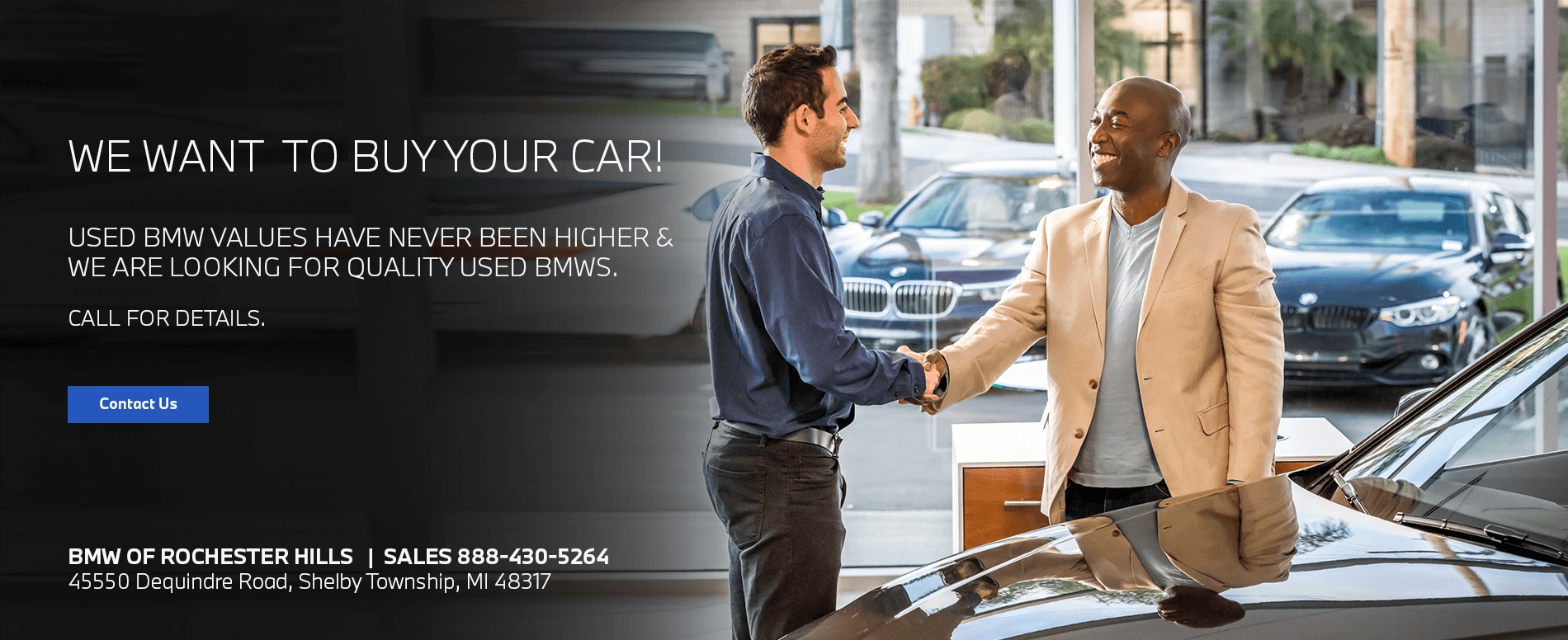 Interested in selling your BMW or another pre-owned vehicle? At BMW of Rochester Hills, we buy cars! Serving drivers around Rochester Hills, Oakland Township, and Sterling Heights, MI, we'll purchase your vehicle whether you choose to buy your next car from us or not.
Down below, you can learn more about how to sell your car, as well as a few pointers for preparing your car for sale.
---
A Simple, Streamlined Process
With BMW of Rochester Hills, selling your car is as easy as 1, 2, 3! By following the steps below, you can sell your car almost effortlessly:
Bring in any make or model to our dealership.
Get an instant appraisal and on-the-spot offer.
Regardless of whether you buy your next car with us or not, we'll buy your car!
It only takes a few minutes to get an offer, so you move forward in no time. 
---
Benefits of Selling Your Car to a Dealership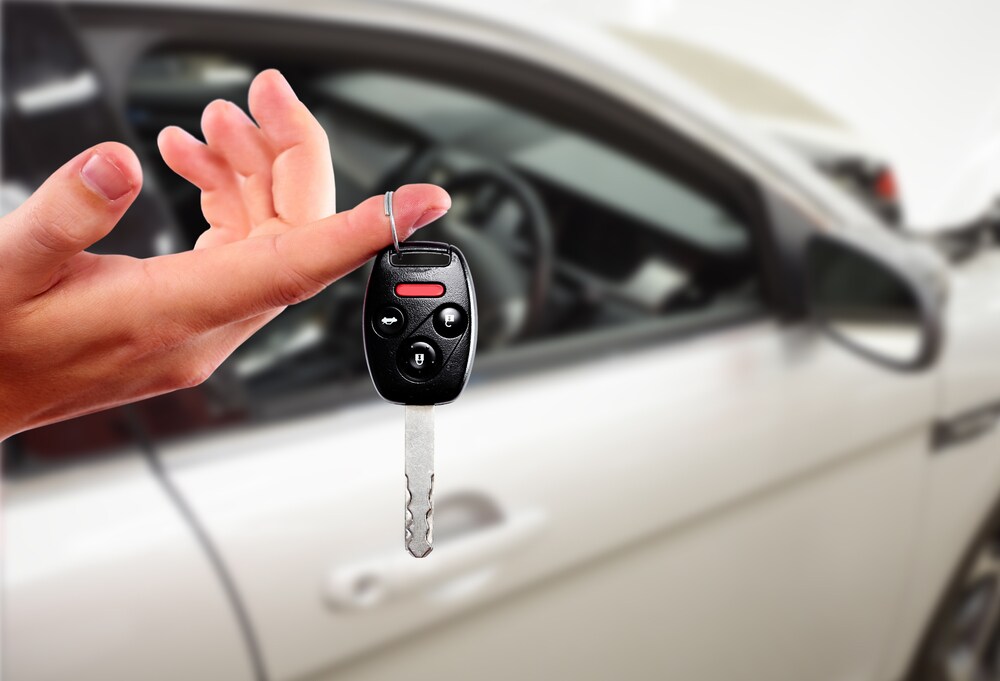 One of the perks of owning a car is the ability to sell it down the line. Then, you can choose to save what you make, or put it toward your next car. However, it also takes a significant amount of time and energy to find an appropriate buyer.
Selling your car to a dealership takes out the guesswork and speeds up the process. To sell your vehicle on your own, you'll need to:
Post & monitor an ad in print or online.
Communicate with prospects.
Coordinate test drives.
Complete all the necessary paperwork to make it official.
When you sell your car to our dealership, we'll take care of everything, including all the required paperwork for the Department of Motor Vehicles (DMV). In the end, selling your pre-owned car to our dealership will give you a head-start.
---
Tips for Detailing Your Car Before You Sell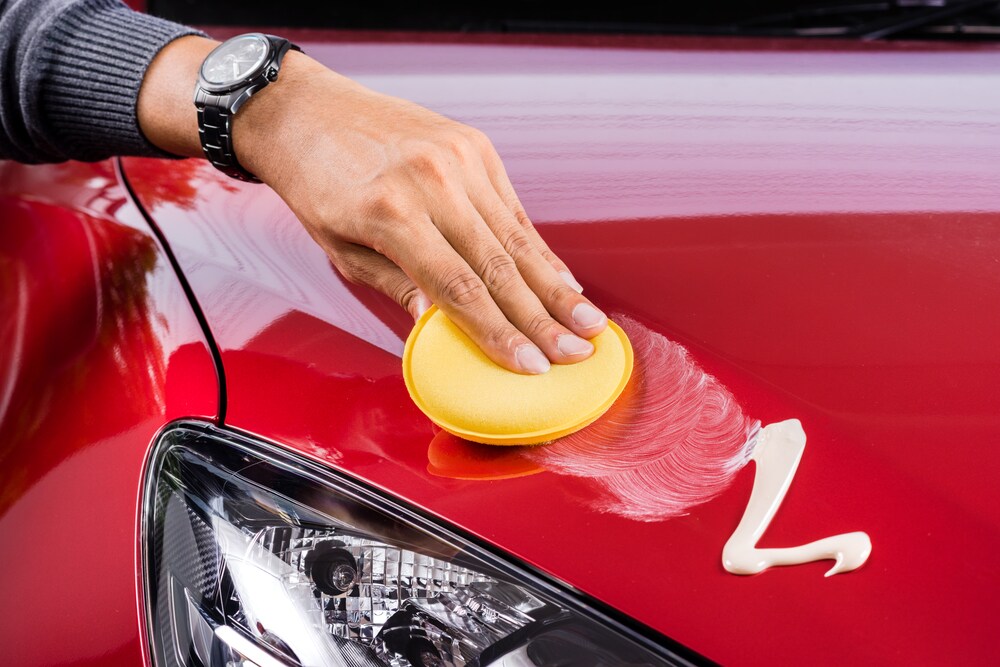 Regardless of how you decide to move forward, when it comes time to sell your car, it's important to take some time to make sure it looks as good as possible. First, you'll want to wash it. If it's a sunny day, you may want to do this part yourself. Alternatively, you can bring it to your favorite car wash.
To detail the exterior further, you can:
Clean the inside of your headlights.
Touch up any blemishes, paint chips, or scratches.
Consider waxing it for a sleek shine.
When detailing your vehicle, be sure to check the owner's manual to ensure you use the appropriate cleaners and tools.
Lastly, you'll want to clean out the interior. After removing your personal possessions, you can vacuum the floor and mats. With a soft cloth and gentle cleaner, you can wipe down the seats, dashboard, and other interior components. The final touch is the windows and mirrors, which you can clean using a towel and glass solution.
---
Sell Your Car Today
Wherever you find yourself along your automotive journey, contact us to speak with an associate today and learn more about the Appraisal Advantage with BMW of Rochester Hills! We look forward to working with you.