BMW X7 vs Cadillac Escalade

Imagine navigating the streets of Rochester Hills, Oakland Township, and Sterling Heights, MI, in maximum comfort and style with a luxury SUV. The 2021 BMW X7 and the 2021 Cadillac Escalade both offer a palpable performance alongside plush interiors to get you and your family smoothly from Point A to Point B.
At BMW of Rochester Hills, we put together this head-to-head comparison of the BMW X7 vs. the Cadillac Escalade to help drivers make their final decision.
2021 Cadillac Escalade vs BMW X7: Horsepower

One thing to consider when selecting your next SUV is its power and acceleration capabilities-and one of the main indicators of the engine power is the horsepower. In the 2021 Cadillac Escalade, you'll find an impressive engine delivering 420 horsepower. However, the 2021 BMW X7 takes it up a few notches with the optional 612-horsepower 4.4L V8 engine under the hood of the ALPINA XB7 trim.
2021 BMW X7 vs Cadillac Escalade: Interior & Technology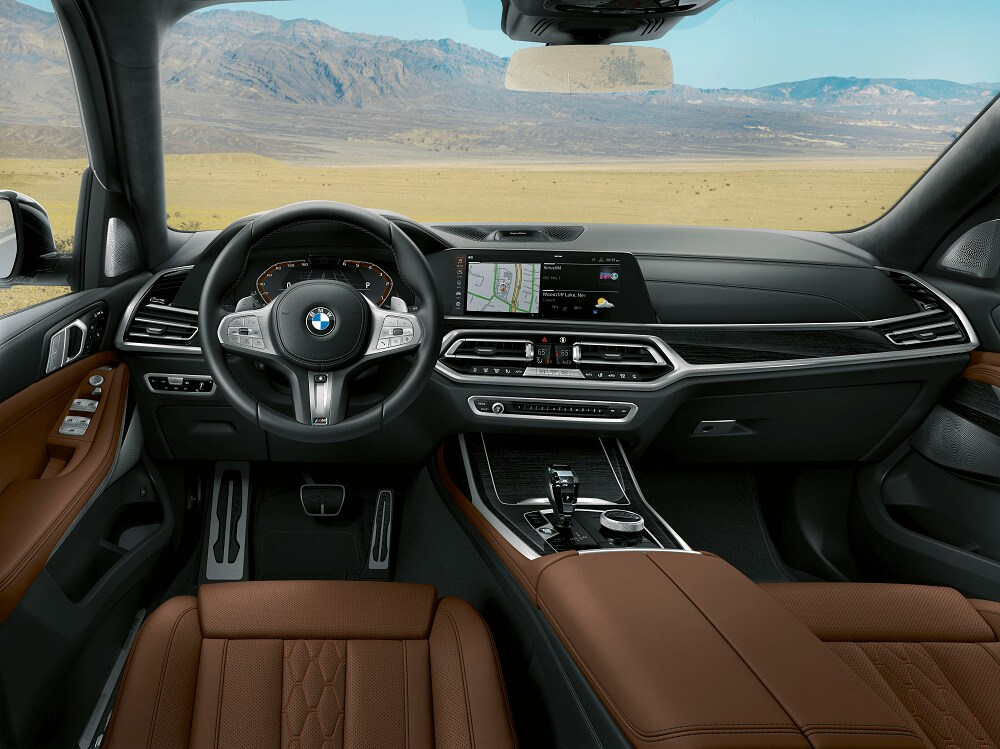 Another element to think about when choosing your next SUV is what technology and amenities you want at your disposal while on the go. Both the Cadillac Escalade and the BMW X7 offer some similar features, such as immersive premium sound systems.
However, you'll find the 2021 BMW X7 offers a bit more in terms of comfort and pizzazz. Available Blue and Green accent stitching as well as a standard Panoramic Glass Roof provide an all-encompassing luxury experience. Upgrade to the optional color-changing Panoramic Sky Lounge LED Roof to deliver a next-level sensory experience for everyone on board.
In addition to truly distinct color options and a mood-enhancing panoramic roof, the BMW comes with another convenient addition you won't find in the 2021 Cadillac Escalade. The standard multi-input iDrive 7.0 system in the 2021 BMW X7 can be operated using your voice, through the touchscreen display, and with a responsive iDrive touchpad Controller for added convenience.
Cadillac Escalade vs BMW X7: Safety & Driver Assistance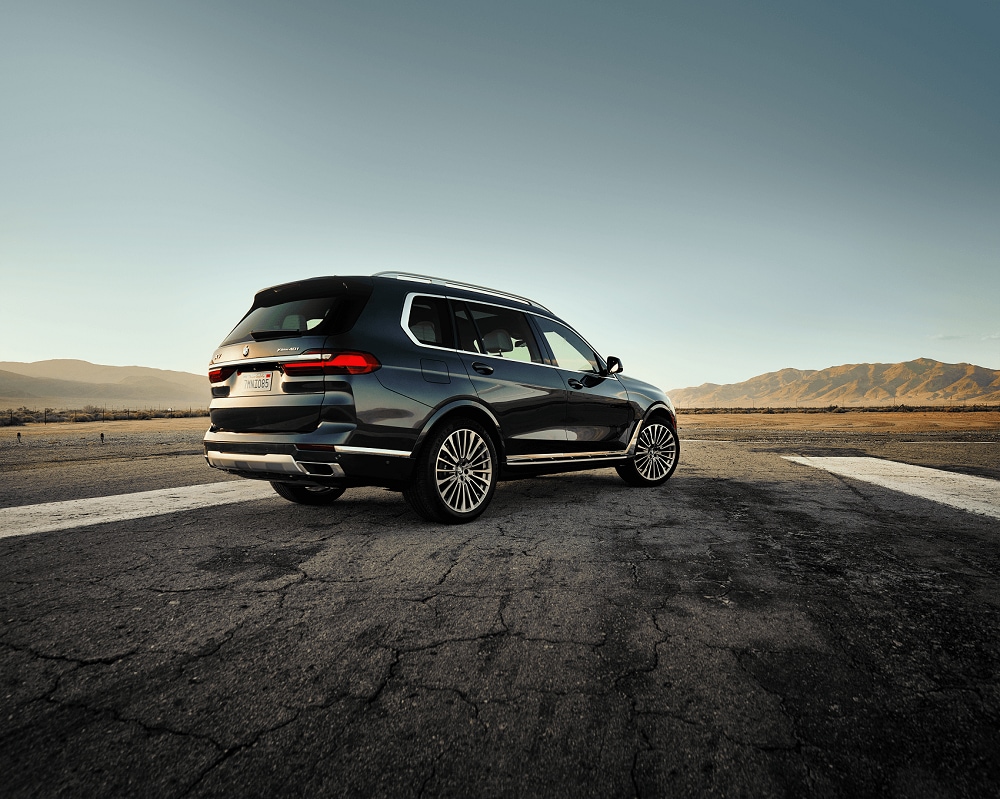 To keep you and your loved ones safe, it helps to have the most advanced safety systems by your side. The Active Driving Assistant Professional Package in the 2021 BMW X7 includes the following available safety and driver-assist features:
Active Cruise Control with Stop & Go
Active Lane Keeping Assistant with Side Collision Avoidance
Evasion Assistant
Emergency Stop Assistant
Extended Traffic Jam Assistant
These features work together to boost your awareness on the road by providing audio-visual alerts about your surroundings. Some can even operate autonomously to mitigate or avoid a collision all together to give you added peace of mind.
You'll find many comparable safety systems in the Cadillac Escalade. However, you won't find the Extended Traffic Jam Assistant system, which offers additional lane-keeping assistance, allowing you to relax a little more.
Your Luxury SUV Awaits: Cadillac Escalade or BMW X7?
Although both the 2021 Cadillac Escalade and the BMW X7 offer lots of high-tech features, when we look at the details, it's clear the BMW X7 delivers the ultimate driving experience.
Rochester Hills, Oakland Township, and Sterling Heights, MI, car shoppers curious to learn more can contact us at BMW of Rochester Hills to take the wheel of the 2021 BMW X7 today.