---
In the past several years, we have made many strides to create a more environmentally friendly world. Whether it's switching out plastic materials for more sustainable items, or making a conscious effort to reuse discarded objects, you've worked hard to make a change, too.
That's why we couldn't be more excited to introduce the 2022 BMW i4, BMW's latest and greatest electric vehicle (EV). To showcase how this EV can upgrade your drives around Rochester Hills, Oakland Township, and Sterling Heights, the team of BMW of Rochester Hills has created this BMW i4 vs. Audi e-tron comparison.
Learn all about the BMW i4 and see if it has what it takes to beat out the competition!
---
BMW i4 vs Audi e-tron: Power & Performance
Our review begins under the hood, where we'll take a look at the engines surrounding these two vehicles. Both offer two levels of performance standards, which, keeping in line with the BMW and Audi brands, are quite powerful.
However, as these vehicles are EV's, you'll want to keep your vehicle charged and ready to go at all times. That's where BMW's charging options come into play. Choose between several methods of charging, such as the BMW Wallbox for convenient at home charging. This Level 2 charger can bring your vehicle from zero to 100% full charge in under eight hours. While Audi also offers its own Level 2 home charging capsule, it takes a longer 10.5 hours for a full charge.
---
BMW i4 vs Audi e-tron: Premium Interior Offerings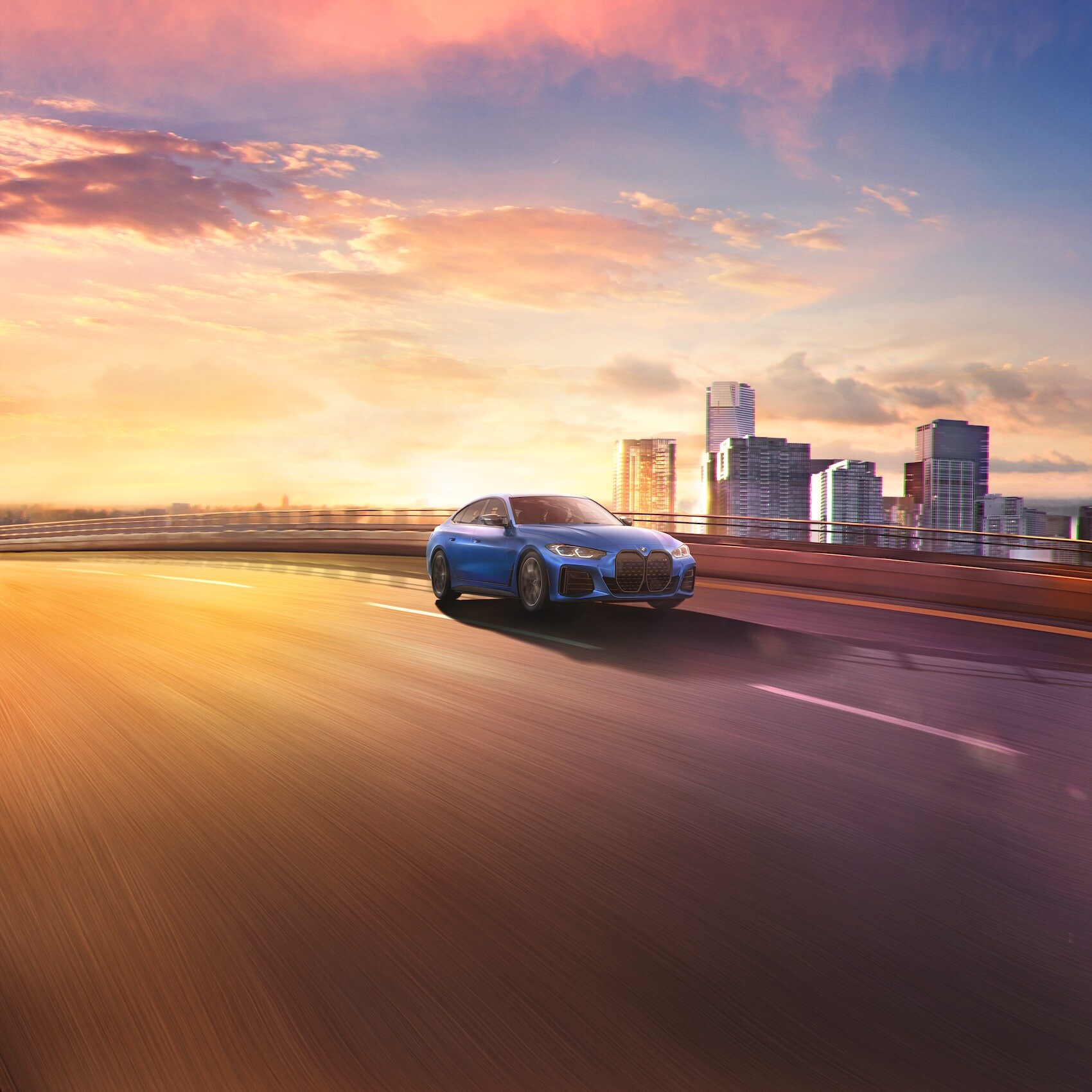 As both the i4 and the e-tron are luxury vehicles, they both showcase an interior cabin fit for royalty. Inside the BMW i4 and Audi e-tron, driver and passenger will feel relaxed atop standard heated and ventilated seating. Both vehicles also come standard with leather sport seating, adding another level of comfort to everyday travels.
It's within BMW's upgrades where you see the differences really show through. If you're looking for the ultimate in comfort and rejuvenation, try hooking your i4 up to BMW ID. With BMW's Intelligent Personal Assistant, personalized suggestions are stored within BMW ID. What sort of information will you find stored here? Well, if you use the accompanying My BMW app on your smartphone, you'll be able to create and save preferences for seating and wheel positions, as well as favorite settings for BMW's iDrive infotainment system.
Since these features are exclusive to BMW vehicles, you won't find them in the Audi e-tron.
---
BMW i4 vs Audi e-tron: Tech-Savvy Connections
No luxury automobile is complete without some luxury tech to go inside it. Luckily, the 2022 BMW i4 is outfitted with all the high-tech systems needed for a connected and entertaining ride.
At the center of it all is BMW's standard iDrive 8 operating system, which is displayed through an expansive 12.3-inch touchscreen display. Unfortunately, Audi drivers only get an available 10.1-inch touchscreen display.
These two displays do share something in common, however. The ability to connect seamlessly to smartphone devices through standard Apple CarPlay® and Android Auto™ integration, here you can easily send and receive text messages, listen to your favorite tunes, and much more.
---
BMW i4 vs Audi e-tron: Get to Know Your Favorite
Now that you've seen how the BMW i4 and the Audi e-tron stack up, it's time to choose a winner. If you've fallen in love with the fast-charging capabilities and high-tech options of the i4, BMW of Rochester Hills has got you covered.
Stay up to date on the latest information regarding the 2022 BMW i4 and get ready for a test drive around Rochester Hills, Oakland Township, and Sterling Heights.
Contact us today!
---